This week, I was able to stay on top of the reading. There were a few nights where I really struggled to get the reading done because I was just so tired. Some other nights, I found myself reading more than was scheduled.
Munchkin continues to do her reading each evening. Since she started a few days before me, she is ahead of schedule. She thinks some of the passages are quite gruesome, and she's absolutely right. The Bible is point blank about many topics including the horrors of war, and the gruesome act of sacrifices.
I always enjoy reading about David. He was a man after God's own heart, but he made many mistakes. He praised the Lord, and he cried out to the Lord. He loved the Lord completely.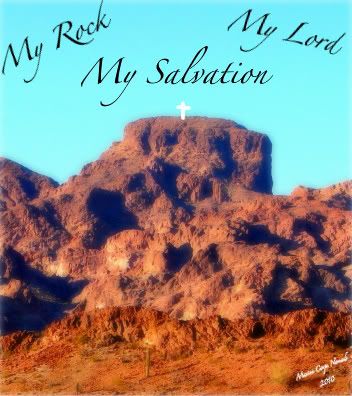 This passage always makes me smile:
The Lord lives!
Blessed be my Rock!
Let God be exalted,
The Rock of my salvation!.
~ 2 Samuel 22:47 ~
Growing up, we use to sing a song that came from this passage at camp, so it brings back many great memories.
How are you doing with your Bible reading so far this year? Whether you're participating in this challenge or not, are you at least spending some time with the Lord daily? Please continue to pray for those who are striving to read their Bible daily this year. To see how others are doing with the 90 Day Bible Challenge, head over to Mom's Toolbox.