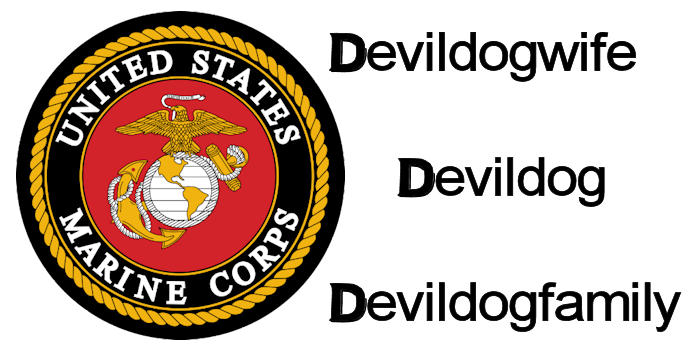 Several people have questioned why I would use the Devil in my name. I have to giggle a bit as I can see how it might be misconstrued for those outside the military.
Here's a brief history from Wikipedia encyclopedia. "During the course of World War I the Marines took over a village just northwest of Chateau-Thierry, France, Belleau Wood. The courtyard contained decorations of devildogs and was eventually utilized as the area headquarters. In the course of a three week battle, the Marines lost control and quickly regained the village from the Germans. As a result of the fierce fighting to recover the village with the devildog fountain, the Germans gave the Marines the nickname Teufel Hunden."
So, one of the Marine's common nicknames to this day is devildog. I'm married to a Marine — thus the name, devildogwife.  We've expanded that to include devildogfamily since we're a Marine family.
Hope that clears up some confusion. 🙂